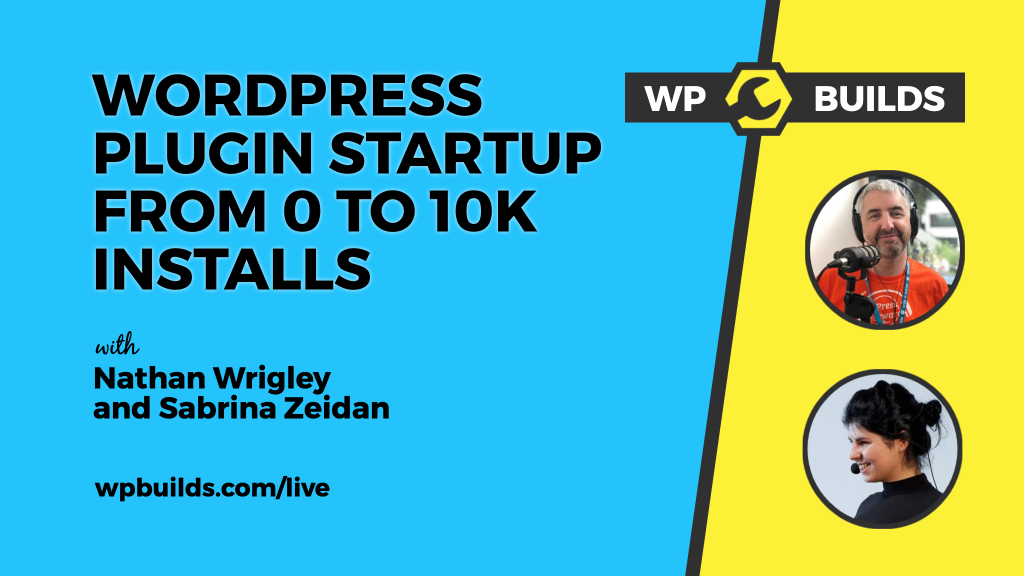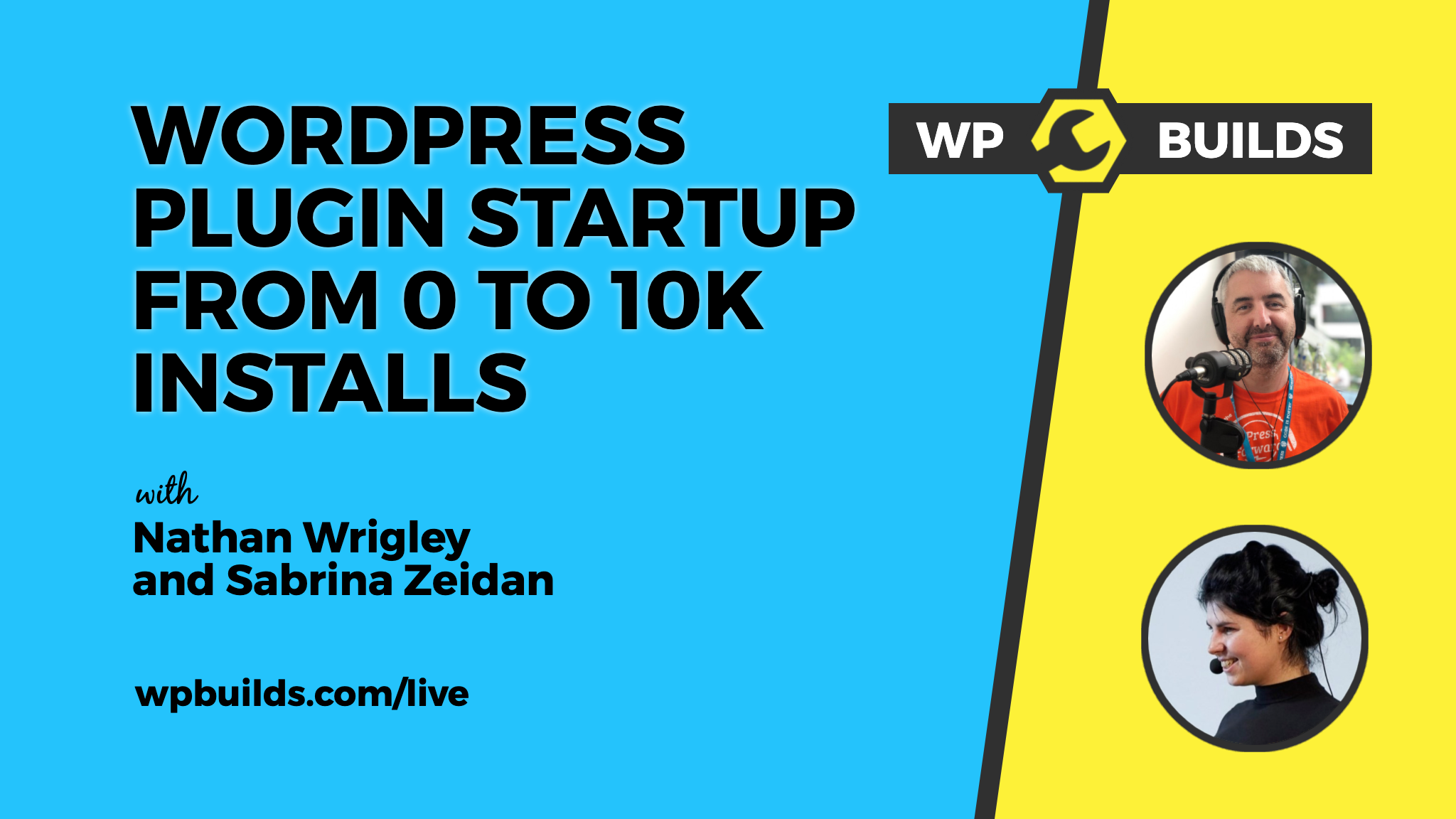 Never miss us again >>>
All episodes are available on YouTube, and here are the written recaps:
Look what other people say about it:



This is a mini-series I am creating with Nathan Wrigley.
Under this promising title you might expect someone to teach you how to grow a WordPress plugin from 0 to 10K+ installs, right?
But the thing is, I have no idea how to do that!
I have built a plugin, and it's useful for me… and I believe that it can be useful for other people as well.
But how would they even know it exists?
I don't know! But I'm gonna figure this out!
Each week:
I will pick a specific topic, for example, how to promote a plugin in the WordPress repository, how to decide what features are worth implementing, how to use guest posts to promote your plugin etc.
I will do a research to find out what worked for others before
I will share my findings on the show
and I will ask other WordPressers to share their thoughts on the matter. So if you have any experience with building, launching and promoting WordPress plugins, I would love you to join!
During the following week:
I will be implementing some of the techniques we discussed.
And in the next episode:
I will share the results, what I did, and how it worked.
It's like Survivor TV Show!
Just without the Mud Run and romantic night beach scenes 🙂 But hey! Here is a video of me climbing rocks:
I'm gonna climb my WordPress plugin statistics rock instead!
Wanna join me?
My friend Nathan Wrigley (you probably know him from his WP Builds podcast) was so kind to agree to host this show.
So it's going to go live in WP Builds Facebook group starting from 16 June 2020.
It's a private group, so you need to join it first. After this, you'll be able to watch us live every Tuesday, and participate in a live conversation.
If you happen to not have a Facebook account you can watch live here, but you won't be notified when we're going live and won't be able to participate in the conversation… unfortunately.
You're welcome to join us if you have a plugin, and would like to discover ways to grow an audience. Or maybe you already have been there before and know the pitfalls that we don't — then you are very, very, very welcome to join and share your experience!
Never miss us again >>>
Why I am doing this?
Reason #1
So many good things have happened to me since I became a part of the WordPress community: travels, friends, advice, collaborations etc. And I thought if there is any place I could get the best piece of advice about launching, improving, and growing my WordPress plugin, it's the WordPress community!
Reason #2
Also, I'm not very organized, and usually get things done at the last minute if ever.
But the funny thing is that a lot of people who worked with me told me that they were impressed how organized I am.
There is no contradiction here, actually. I can postpone things forever, and postpone them again. But if I made a promise to another person, and I know they are counting on me, I'll be there no matter what.
Commitment to another person is a huge motivational factor for me. Actually, this plugin was created after I announced on one of the meetups I will do it before the next one! Otherwise, I still wouldn't have found time for it, I reckon.
So the commitment to appear on the show next Tuesday and report the result means I gotta do something before Tuesday, actually!
Reason #3
I think it will be fun!